© all rights reserved nordicpetfood.com
"Fit for the future - Helping your pet food
business grow in the 21st Century"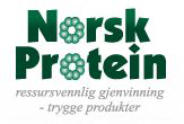 Norsk Protein is Norwegian producer of animal meals and animal fat.
Norsk Protein have 5 factories distributed throughout the whole of Norway.
Norwegian Protein is certified to ISO 9001: 2008 and EN ISO14001: 2004.
The certification is valid for "Processing of protein raw materials from
Norwegian slaughtering and cutting businesses as livestock fodder and risk
raw materials for meat and bone meal and fat" at all departments.
This means continuous focus on quality and the environment and
improvements in the manufacturing process.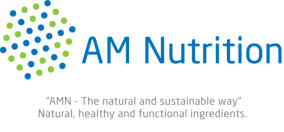 Specialists in quality control of grain, flour, food and feed
That is what we are, and what we have been since 1962, when Harald Perten founded
Perten Instruments. The basis for the company was the innovation of the Falling Number
method, and we have continued to innovate ever since.
Harald Perten's vision was to help customers improve their product quality, by providing them with
analytical methods that were affordable and easy to use and interpret. That is still a corner stone in our
business.
Perten Instruments has always been an active participant in the industry. One side of this is the work we do
together with organizations such as ICC, AACC, IAOM and the US Department of Agriculture. Another side
is our involvement in our customers' business. The relationships between our customers and us are often
very long, and we would like to think that the reason is that we are always there for them when they need
us. Most of our product development is driven by needs from co-operating customers. Our sales and
service people are very dedicated and take a personal responsibility in helping you, our customer.
We are present in just about every part of the world, about 100 countries. In some countries we serve you
through our own companies, whereas in others we serve you through local distributors. Where ever you
are, we are close to you. The distributors are a part of the Perten team, and we have a close cooperation
with all of them. Some of them have worked with us for more than 20 years, and have become valued
friends. They are as committed to helping you as we are, and just as knowledgeable. All of us are
"Specialists in quality control of grain, flour, food and feed".
AMN – the natural and sustainable way!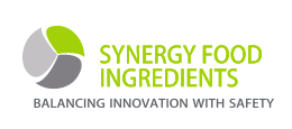 Care for your pets and care for your planet
Aker BioMarine is an integrated biotechnology company – uniquely positioned to create value from krill harvesting
and processing. The krill business idea was initiated by Aker ASA in 2003. Today, the company's core business is
harvesting, production, R&D, and sales and marketing of krill based-products.
Krill is known for its phospholipid-bound omega-3 fatty acids, EPA (eicosapentaenoic acid) and DHA
(docosahexaenoic acid). These fatty acids are some of the most important nutrients in the diet. They are also some
of the most clinically studied, according to the Global Organization for EPA & DHA Omega-3s (GOED).
We control the entire supply chain, from harvesting krill, processing raw materials, logistics, final processing,
product specifications and internal and external audits. Three vessels make up our krill fishing fleet, including the
Saga Sea, Antarctic Sea and La Manche. We have the ability to trace all end-products back to the exact location
of harvest through the sophisticated GPS system aboard each vessel.
Aker BioMarine's business purpose is to develop the natural resource krill into value-added products for humans and
animals. Long-term and sustainable development is essential for the company's existence. Corporate Social
Responsibility (CSR) is an integral part of Aker BioMarine's culture. Key elements of our culture are that we act
properly, but not arrogantly, we accept mistakes, but expect honesty and we do not expect more of others than
of ourselves. Aker BioMarine's vision is to create a healthier lifestyle through responsible and sustainable decisions.
The company's core values – proud, determined, diverse and sustainable – underpin its CSR work.
QRILL PET
QRILL™ PET allows dogs and cats to benefit from the same health promoting krill-omega-3s as their pet parents.
Health promoting nutrition for pets is lifted to a new level by the inclusion of the superior krill omega-3s known from
human supplements like MegaRed. Krill Pet is made from 100% fresh krill of the highest quality and can be traced
back to the GPS coordinates in Antarctica where it was harvested. It carries the highest ranking sustainability
certificate (MSC) for marine ingredients.
Tereos Syral, the third largest starch producer in Europe, processes maize,
wheat and potato to manufacture a wide range of value added products for
different industries. Tereos Syral has developed particular expertise in animal
nutrition. The range of wheat, maize and potato-based products is used in a
variety of feed applications ranging from petfood and aquafeed, to calf milk
replacers, starter feed, horses and farmed animals. Tereos Syral and Beghin
Meiji market Profeed® in Europe. It is a raw material composed of fructo-
oligosaccharides: soluble dietary fibres belonging to the family of fructans.
They are widely used in animal nutrition for their prebiotic properties as
bio-regulators of the digestive flora and function. Short chain
fructo-oligosaccharides are produced from sucrose by a bio-enzymatic process
providing consistent product characteristics and purity