© all rights reserved nordicpetfood.com
"Fit for the future - Helping your pet food
business grow in the 21st Century"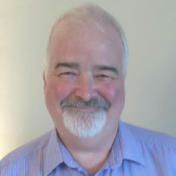 David Primrose

is a food technologist by training. He holds a Diploma in Food Technology, a degree in
Chemistry and an MSc in Food Safety Management.
Passionate about petfood he combines provision of training and technical consultancy with studying for a
PhD in Food Safety Culture.
David has more than 37 years' Research & Development experience in the food industry and petfood
industry working with Unilever, Mars Petcare and his own technical consultancy Synergy Food Ingredients
Ltd (SFI Ltd), based in the UK.
In addition to working with Mars Petcare for more than 25 years, through his own business (SFI Ltd), David
has worked with petfood manufacturers and ingredient suppliers throughout Europe and Asia helping them
to develop products and systems (food safety management and quality) to keep our pets safe. He runs
training workshops and regularly speaks at petfood conferences.
Dr. Laura Gil Martens i

s graduated from the Veterinary Medicine School at UNICEN, Buenos Aires,
Argentina (1981), with post-graduate studies in Feed Technology (1995) and holds a PhD in Nutrition
from the University in Bergen, Norway (2012). She works currently as Chief Nutritionist at AM Nutrition,
Pet food manufacturer located in Southern Norway. With relevant background in the Aquaculture
industry, her research has focused on fish oils, fatty acids especially on the effect of Omega-3 fatty
acids on inflammation and on skeletal tissues.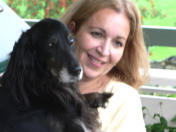 Stacey Aram

Having previously headed up the Nutritional Advisory Department for one of Europe's largest own l
abel premium dry pet food manufacturers Stacey Aram joined Trouw's Pet Team Europe, based at Trouw
Nutrition GB's facilities in Ashbourne 5 years ago as Pet Business Technical Adviser. Stacey's experience ranges
from formulating pet food diets through to creating pet food labels helping to broaden the expertise Trouw
has to offer to the pet food sector. Working in close partnership with TNGB customers one of Stacey's key roles is
to develop innovative advances to add value to customer brands. New formulations are translated into safe
premix designs which facilitate premix handling within customers' own production facilities and ensure optimal
performance within the finished pet food. Food safety and traceability is at the centre of Trouw's approach
towards the assured supply of premixes and additives to the pet food sector. Stacey has been instrumental in
Trouw's dedicated, pet safe premix plant being accredited with the ISO22000 standard and also with
Sedex 4-pillar accreditation.

Dr. Božo Radić gr

aduated from the Faculty of Medicine at the University of Zagreb in 2006. He specializes in
Gastroenterology and Internal Medicine, therapeutic endoscopy procedures in particular. CEO of the
family-owned Hedera.
Hedera is a company in private ownership that was established in year 1988.
Its core business is production of products from natural sources of herbal and bee origin without
chemical processing of raw materials, which results in the uniqueness of every single product and is
guarantee of quality. Bozo and his R&D team has developed new health supplement line for pets
based on bee products and is continuing with further research on the topic.

Dr. May Helen Holme is

a research scientist in EWOS Innovation, one of the largest private aquaculture R&D
companies in the world. On a research station in Dirdal just outside Stavanger, a lots of effort is being put into
developing salmon feed, focusing on both nutritional and functional components of the feed pellets. May
Helen is running their protein raw material program, and will give a presentation on the pros and cons
associated with the use of animal by-products as raw materials.
May Helen has her PhD from James Cook University in Australia, where she worked on aquaculture nutrition
and development of feed for crustaceans. She has worked for EWOS Innovation since 2008.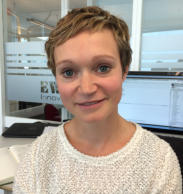 Dr Andrew Miller

joined Premier Pet Nutrition in 2010, having worked for 9 years at The Waltham Centre for Pet
Nutrition (Mars Pet Care) where he managed a diverse range of pet nutrition research projects and gained a
broad experience of applied research and development across wet and dry product formats. Andrew has
particular expert knowledge and interest in palatability, digestibility, cat and dog nutrition, physiology and
metabolism. He was awarded a BSc (Hons) and PhD in Animal Sciences by The University of Nottingham
specialising in mono gastric nutrition, physiology and biochemistry. Andrew is heavily involved in the UK trade
association (Pet Food Manufacturers Association), being a the vice-chair of the Veterinary Nutrition
Committee and a member of the Small Animal and Review committees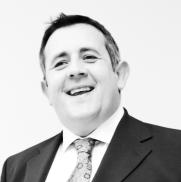 Milka Kosanovic Tesla

has formal education within animal science and nutrition and holds MSc in Feed
Manufacturing Technology. Milka has hands on over 12 years corporative experience from animal feed,
ingredients, aqua and pet food industry. Milka was working for Felleskjøpet RA, AM Nutrition and Ewos
Innovation within areas of process, product development and research. Today Milka is running
Passion4Feed AS, company that is providing product development and ingredient application services
for pet food industry. Milka runs trainings and workshops and helps industry to keep up with their
formulations.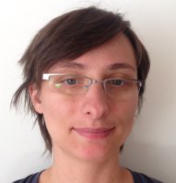 Dejan Miladinovic

is a quality control manager at The Centre for Feed Technology (FôrTek), Norwegian
University of Life Sciences (NMBU). He is working at NMBU since 2005, and teaches courses related to feed
technology (MSc. level). During his time at NMBU he worked within feed technology, innovations, raw
materials and rheological and biological aspects of novel feed/food ingredients. Dejan holds M.Sc. in Feed
Manufacturing Technology (2005) as well as M.Sc. in Innovation and Entrepreneurship (2009). Currently he
is a PhD candidate at Department for Mathematical Sciences and Technology (IMT) at NMBU. With dozen
of scientific articles published and presented at various conferences, Dejan has considerably contributed
the feed science and technology.
Currently Dejan does the research related to characterization of single-cell-protein ingredients (microalgae
and yeasts) and integration of enzymatic nano-components in the feed matrix. Dejan lives in Ås, Norway.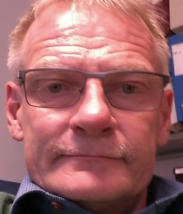 Sigve Nordrum (

born 1964) is graduated from The Norwegian University of Life Sciences and holds a PhD in Animal Nutrition.
He has published a series of scientific articles related to animal physiology, animal nutrition and sustainability of fishing
operations. He works as an Executive Vice President in Aker BioMarine Antarctic AS (since 2007). Aker BioMarines core
business revolves around harvesting, production, sales and marketing of krill-based products. We develop, market and sell
the ingredients produced from sustainably harvested and traceable Antarctic krill to the animal and fish feed, food, dietary
supplement and pharmaceutical markets worldwide.. Nordrum is heading Aker BioMarines Animal Nutrition & Health Unit.
Apart from this, Dr. Nordrum has been chairing the Aquaculture program in the Research Council of Norway for 6 years, he
is currently a board member of the Research Council division for Energy, Resources and the Environment and a member of
the Strategic Advisory Board for the Joint Project Initiative for the Healthy and Productive Seas and Oceans in Europe (JPI
OCENAS).


Cristian
Atienza,
Buhler
Nordic.
Cristian
joined
Buhler
in
Switzerland
as
Technology
Manager
Aqua
in
2013
and
is
responsible
for
sales
in
extrusion
technology,
customer
consulting,
internal
training
and
the
definition
and
specification of machine and process parameters. Cristian worked for a number of years in
extrusion technology research and process optimization as well as having over 10 years experience in
the
feed
and
machinery
manufacturing
industry
in
a
range
of
different
senior
positions
in
Norway,
Denmark,
Switzerland and Sweden.
His experience is enhanced by a Master in feed manufacturing and technology from the Norwegian University
of Life Science and his Doctor (c) in Agriculture Science from the University of Hohenheim inGermany."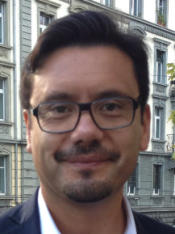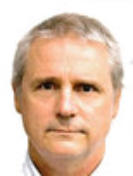 Mark Bason

is the Rheology Business Development Manager for Perten Instruments based in Stockholm
since 2014. Prior to this he was the R&D Manager for Perten in Australia (and its predecessor Newport
Scientific) responsible for the development of the RVA, doughLAB and other rheological instrumentation.
He worked as a scientist at the CSIRO Grain Quality Research Laboratory for 10 years after graduating from
UNSW Australia. His areas of research include grain quality changes & storage, rheology & enzymology,
and starch structure-function relationships. Mark serves on various technical committees of the ISO/CEN,
ICC, AACC and AGSA.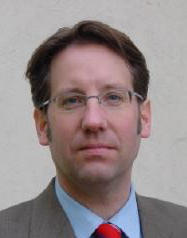 Dr. Stephan Sternowsk,

studied at the University Bremen and at DCU in Dublin (Ireland) Process Engineering.
His PhD-thesis was about a subject in particle technology at University Bremen und University São
Paulo (Brazil). From 2001 until 2005 he was head of the technology centre of company Heinen (Varel,
Germany, Fluid-Bed dryers and agglomerators and Belt-dryer). In 2005 he became head of Research and
Development of company Amandus Kahl (Reinbek, Germany).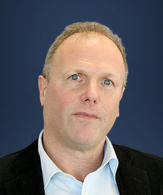 Dieter Zopf j

oined Lonza Inc. in 2015 and currently holds the position of Global Marketing Manager-Pet
Food within Lonza's Consumer Care business.
He has 25 years of global experience in the pet food industry, building his expertise and market
knowledge in different functions at Mars Petcare, Nestlé Purina, Saturn Petfood and Lohmann Animal
Health. Prior to joining Lonza, he held leadership roles in technical sales and marketing and also gained
extensive experience in raw material handling (quality, safety, development, cost and implementation)
and product and process development.
Dieter earned a master's of science degree in food technology from the Technical University of Berlin, GER.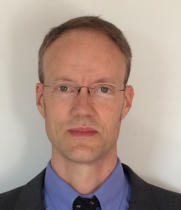 Carsten Hjelde is Sales Manager and board member of Biomega and Marine Bioproducts.
From education he
graduated as Economist from Heriot-Watt University, Edinburg, UK.
He has 25 years of global experience in international sales, having worked in Germany, Spain and Norway.
The last 20 years Carsten has focused on sales of proteins from soy and fish for animal and human nutrition.
Since joining Biomega and Marine Bioproducts in 2007 he has been working on product development and
sales of fish proteins and oils to pet food manufacturers. Over the years he has gained deep understanding of
the process development and production, and how this can be optimally adopted to suit the customers need.
There is an increased transparency in the world of pet food, and Pet Food Manufacturers increase the
demand for quality standards, third party certifications and traceability. In cooperation with customers,
Carsten´s work is also to implement tomorrows requirements at Biomega.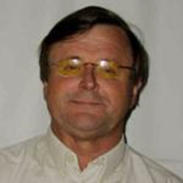 Mathias Romsås, CEO Norskdyremat AS

- workes for Norwegian pet food since 1989. Practical work in the
development of the raw food for dogs ever since. One of the first in the world to produce freeze-dried dog
food (1997). Experience from Alaska as an advisor for freeze-dried dog food in the Iditarod. The world's longest
sled dog race. Participant in the Finnmark race 2001 1000 km with only freeze-dried dog food. Finished as no.
10. Strong believer of that raw meat is the best for all dogs.